Introducing the St Patrick's Day Virtual Parade 2021.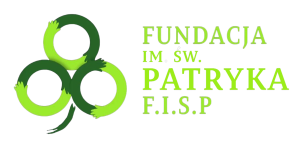 Wednesday 17th March 2021 - 3pm -7pm
This event is for offices, remote and virtual workers, students and individuals wanting to learn more about Ireland and celebrate St Patrick's Day in an enjoyable and fun atmosphere.
The 2021 St Patrick's Day Virtual Parade will consist of a diverse range of live and recorded Irish-themed 'floats' including song, dance, music, poetry, stories, culture and lots of competitions, raffles and prizes, with each event representing a float in our parade.
Unfortunately,the annual St Patrick's Foundation Warsaw Irish Ball has been postponed until March 2022 due to COVID-19 restrictions, so to continue helping charities around Poland this year, we plan to ask companies and individuals to sponsor a Party Pack which consists of various but great 'paddywhackery' (this includes items such as green top hats, felt hats, cowboy hats, bowler hats, Irish wigs, blow up hammers, green, white and orange boas, leprechaun beards, coloured beads and balloons) just what's needed to kick start the St Patrick's atmosphere at the workplace or at home.
This event can be used by Companies to support their virtual staff social engagement, team building, morale boosting etc. etc. while at the same time promoting corporate social responsibility by supporting Polish charities.
To help us create a great event we would really appreciate your input, and we would be grateful if you would take a few moments to answer some questions.
Please take one minute to complete our short survey